Fraternity life exists in a four-year bubble for most men. Once they leave the halls of higher education the lifelong commitment to brotherhood may fall to the backburner. For a group of Alpha Omicron alumni, this is far from reality.
During one of the most difficult years to feel connected to not only their brothers and the greater fraternity, brothers of the Alpha Omicron chapter, both young and old, got together to clean up the undergraduate chapter's house.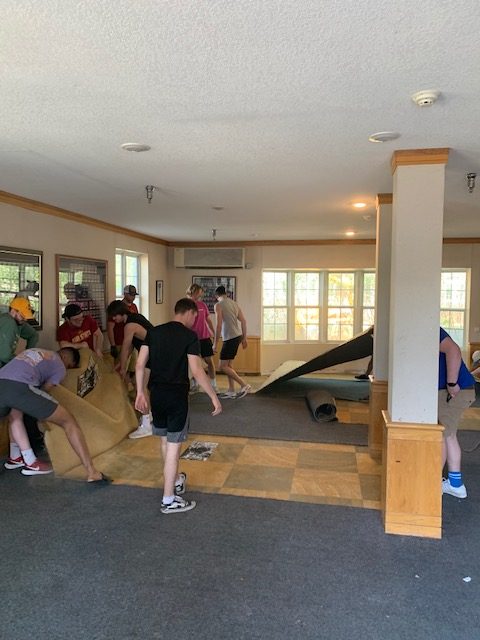 Ten alumni members and twenty-two student members gathered for a day of hard work on May 1st. This group of brothers tore up carpet, cleared out junk closets and the chapter's garage, and cleaned up the basement. All this work was planned and prepared for in the weeks leading up to the workday. What they didn't plan was the connection they felt. Even after the 8-hour workday was done, alumni members stuck around to talk to the undergraduates.  
Paul Kula, an undergraduate member, when reflecting on the Alpha Omicron alumni's involvement stated: "It's pretty special what's happening. It's very meaningful and incredible for such a small chapter. When we have been struggling, we have seen alumni come and offer help and want to see us thrive. It's special as a Pi Kapp to see it happen."
"The alumni building corporation has been with us through the thick and thin," Kula further remarked, and the alumni connections keep growing. Alumni have now reached out to the undergraduates to set up a tailgate for the coming football season and want to know how they can get more involved with the students.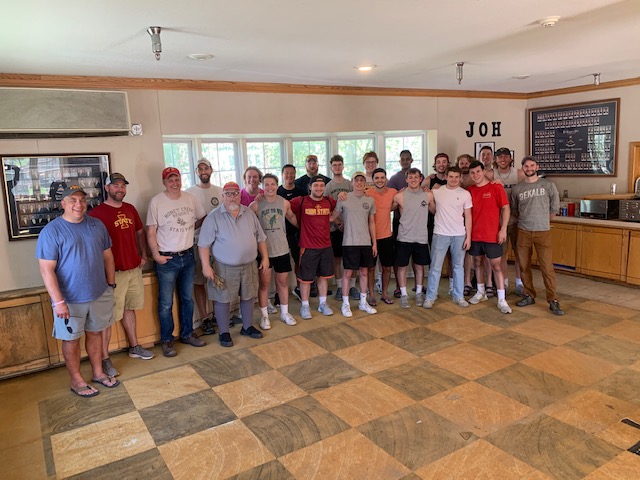 Fraternity can be forgotten once members leave their colleges and universities, but those who remain engaged find lifelong ways to meaningfully connect and share experiences. Alpha Omicron is a wonderful example of generations of men getting together to demonstrate the values of lifelong brotherhood. Even small chapters can do big things with a little help from their friends.
If you are interested in setting up an alumni / student workday at your chapter house facility, please connect with us at https://pkpproperties.org/contact-us/ .