Our Story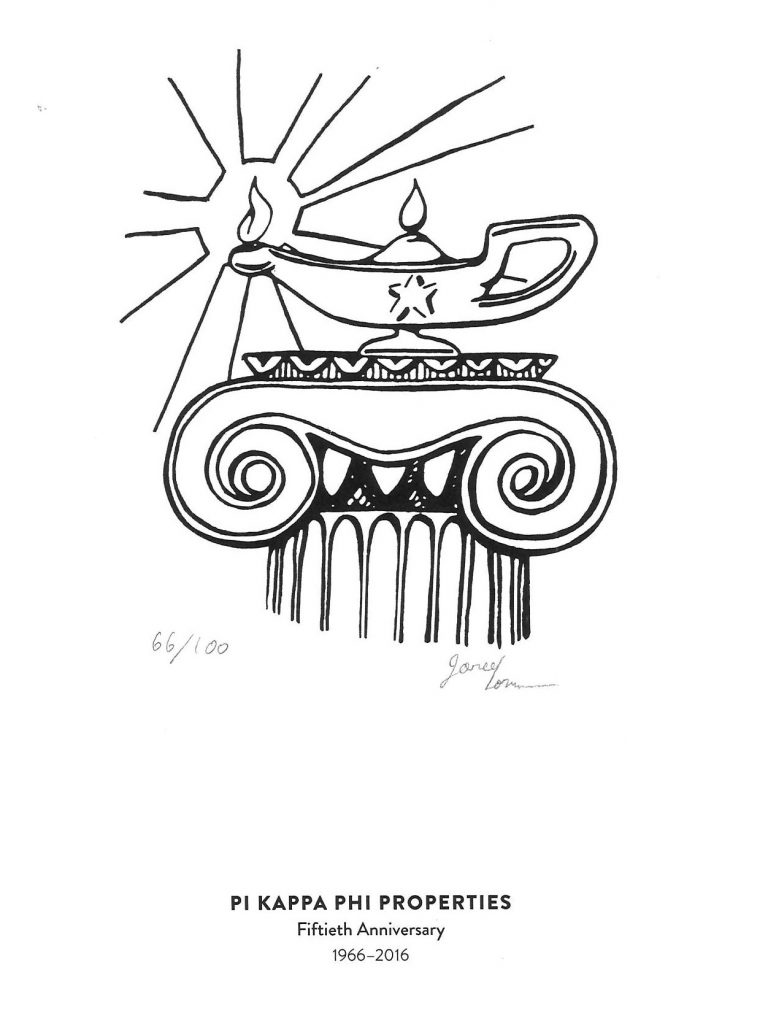 Our Mission & Vision
VISION
Enhancing the fraternity experience by providing a place for brotherhood
MISSION
Our mission is to help Pi Kappa Phi Fraternity chapters acquire, construct, improve, finance or manage housing that is competitive on their respective campuses.
WHAT WE DO
Pi Kappa Phi Properties will support our chapters' efforts to acquire and maintain quality, affordable, safe and competitive housing through a well-funded real estate investment platform.
Pi Kappa Phi Properties, Inc. has served the fraternity as a professional asset management corporation since 1966. Properties assist chapters in acquiring, operating and maintaining competitive chapter housing on their campus.
Pi Kappa Phi Properties currently owns 25 chapter houses. Our professional staff consults chapters as well as provides asset management services in third-party leasing relationships with local real estate partners and at many universities across the country. Properties also provides support to alumni-corporation-owned properties and operates a national loan program through the Stephen P. DePalma Infrastructure Loan Fund and Housing Investment Fund.
Our History
In August 1948, at the 21st Supreme Chapter in Detroit, Mich., members passed legislation to create a housing fund for student chapters.  The legislation called for a foundation capable of receiving tax-exempt donations, which would serve primarily as a national housing fund to provide chapters with funds to purchase chapter houses. This fund would later become known as the Devereaux D. Rice Memorial Foundation, which operated a fund that provided small loans in increments of $2,000 or $3,000 to chapters and housing corporations.  The Devereaux D. Rice Memorial Foundation eventually became the Pi Kappa Phi Foundation.
In 1966, Pi Kappa Phi Properties was incorporated in the state of Florida. The first meeting of its executive committee was held on Sunday, April 10, 1966, in conjunction with the chartering weekend of the Gamma Gamma (Troy). Pi Kappa Phi Properties acquired its first chapter house with a purchase for Gamma Gamma Chapter. The initial officers of the corporation were President Frank Hawthorne, Alpha Iota (Auburn); Vice President Jimmy May, Omicron (Alabama); Vice President Charles Tom Henderson, Chi (Stetson); and Secretary/Treasurer Durward Owen, Xi  (Roanoke).
Pi Kappa Phi Properties continues today, serving chapters as a resource to help acquire housing and providing educational resources and advisory support.