Stephen P. Depalma Infrastructure Loan Fund (ILF)
---
THE STEPHEN P. DEPALMA Infrastructure Loan Fund (ILF) was established by the Pi Kappa Phi Fraternity National Council in 1987 to build a corpus of funds to assist chapters of Pi Kappa Phi in the acquisition of housing. A portion of each member's initiation fee funds the ILF.
At the 53rd Supreme Chapter in 2012, the ILF was renamed the Stephen P. DePalma Infrastructure Loan Fund in honor of Past National President DePalma who was instrumental in the formation of the ILF.
The Infrastructure Loan Fund is administered by Pi Kappa Phi Properties, Inc. to promote the fund, review applications, manage risk, preserve assets, grant loans within prudent business and marketplace terms and conditions as determined by the administrator through the Infrastructure Loan Fund Treasurer and approved by the Pi Kappa Phi Properties Board of Directors.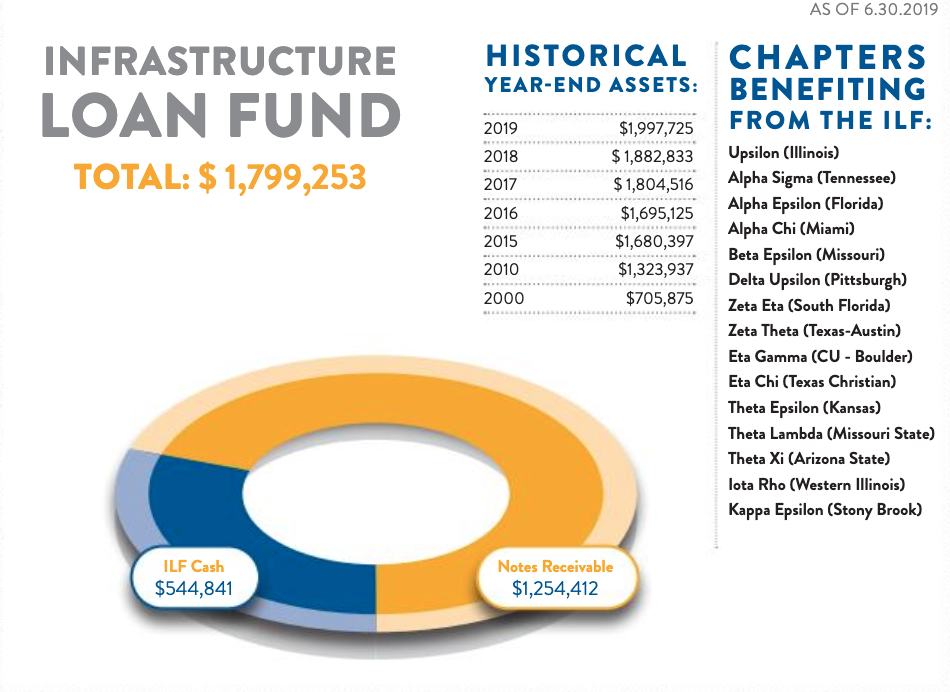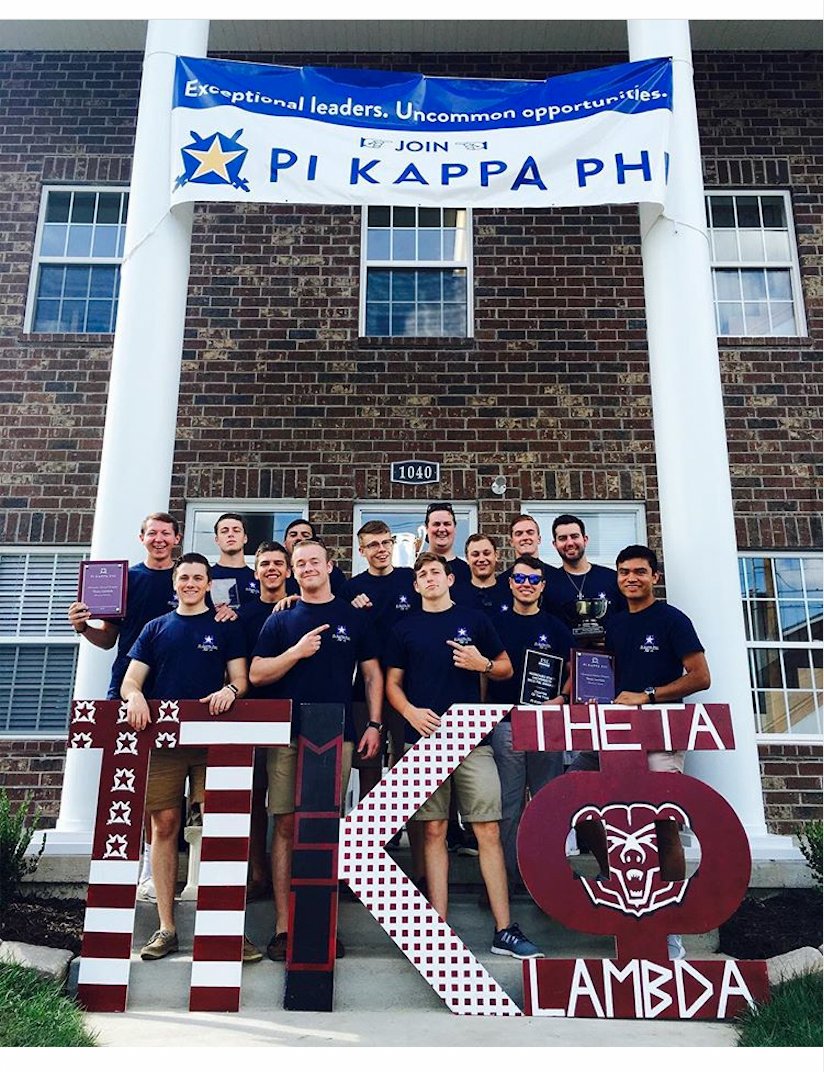 Theta Lambda (Missouri State) Chapter House
The Theta Lambda chapter borrowed $115,000 from the ILF when they were moving into their new chapter house in 2015. They used the ILF to prepay rent, the sizable security deposit with the building's owner, and  $15,000 toward common area furniture.
Chapters Benefitting from the ILF (2015-2020)
Tau (NC State)
Upsilon (Illinois)
Alpha Epsilon (Florida)
Alpha Zeta (Oregan State)
Alpha Lambda (Ole Miss)
Alpha Mu (Penn State)
Alpha Omicron (Iowa State)
Alpha Sigma (Tennessee)
Alpha Upsilon (Drexel)
Beta Epsilon (Missouri)
Gamma Tau (North Texas)
Delta Upsilon (Pittsburgh)
Delta Omega (Texas A&M)
Zeta Eta (South Florida)
Zeta Theta (Texas - Austin)
Zeta Sigma (UC-Davis)
Eta Gamma (Colorado)
Eta Upsilon (Miami - Ohio)
Eta Chi (Texas Christian)
Theta Delta (Florida International)
Theta Epsilon (Kansas)
Theta Lambda (Missouri State)
Iota Rho (Western Illinois)
Kappa Epsilon (Stony Brook)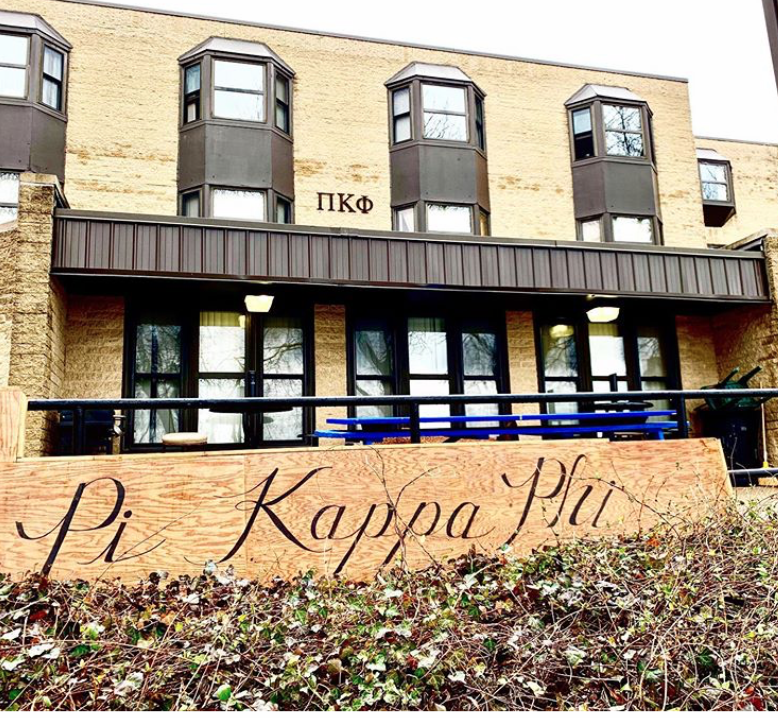 Delta Upsilon (Pittsburgh) Chapter House
In 2015 the Delta Upsilon chapter borrowed $50,000 to use as a security deposit for a spot in university owned housing. They now have a 25 person chapter house on Pittsburgh's campus.
Infrastructure Loan Fund Requirements
---
1) There must be a legally incorporated Housing Corporation entity established under the laws of the state in which the undergraduate chapter resides. Additionally, corporate formalities must exist (election of Officers, Articles of Incorporation filed, periodic meetings). This is the entity to which the monies would be available for (loaned to). If a housing corporation does not exist for your chapter, an undergraduate chapter of Pi Kappa Phi Fraternity may apply for a loan under the same requirements below.
2) The Housing Corporation (or chapter) must be able to provide Pi Kappa Phi Properties, Inc. the past three years financial information stated below:
Tax returns for past three years (IRS form 990's)
Current Housing Corporation (or chapter) budget.
Bank statements for checking and savings accounts in Housing Corporation's name.
Current long-term savings plan for the chapter house.
Provide a written summary of past fund-raising efforts and successes in regard to housing monies over the past three year period.
3) Please submit a picture of the chapter house or lodge and an additional picture that shows the area of the house that is to be worked on.
4) Please complete the "Use of Funds" section in detail, and include the contractor's estimate for the work.
5) Housing Corporation (or chapter) must submit the completed ILF application, including the purpose of loan, amount of loan, security for loan and date loan would be needed.
*Pi Kappa Phi Properties, Inc. administers this fund and adheres to very concise policies when approving loans, so be certain to ensure the necessary information is accurate.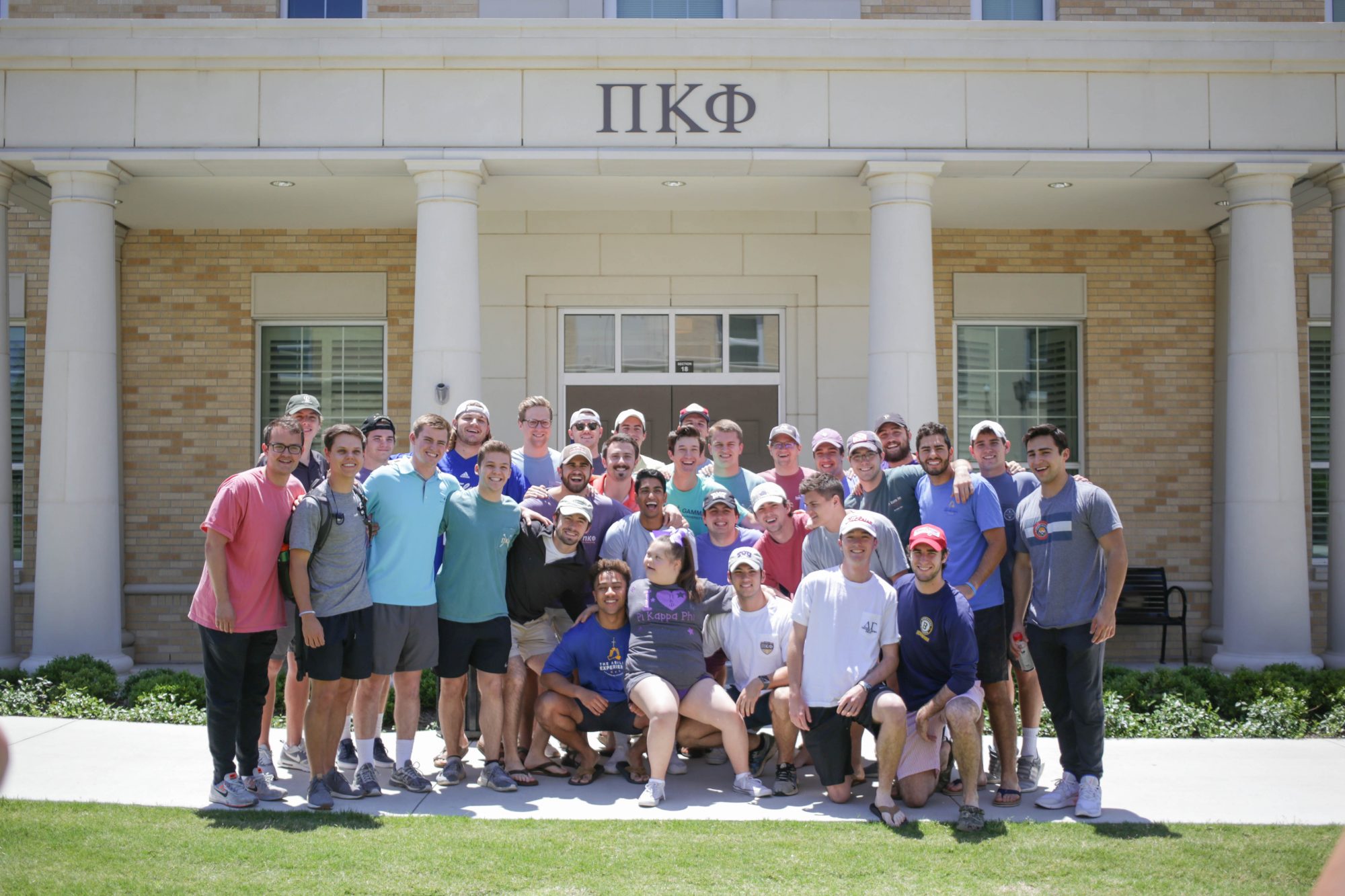 Eta Chi (TCU) Chapter House
In 2017 the Eta Chi Chapter borrowed $95,000 from the ILF to use as a down payment to secure a spot for their house in the Greek Village.