Welcome Home to Sigma
University of South Carolina | 4 Fraternity Circle, Columbia, SC 29201
Capacity: 39
Year Built: 2005-2006
Square Feet: 11,223
| | | |
| --- | --- | --- |
| Current Move-In Date | Current Move-Out Date | Current Term Rent |
| 08/21/2023 | 05/03/2024 | $7,500 |
| Future Move-In Date | Future Move-Out Date | Future Term Rent |
| 08/18/2024 | 05/04/2025 | $7,750 |
| Winter Break | Max. No. of Beds | Room Types |
| 12/18/23 - 1/7/24 | 39 | 3 Singles, 15 Doubles, 2 Triples |
| Included Amenities | Building Info. | Furnishings / Room |
| All utilities are included in rent | Located in the Greek Village | Mattress, dresser, and window treatments. Desks are available on each floor. |
| Parking Spaces | Drive to Campus | Walk to Campus |
| Lot behind the house | 1.0 mile | 13 minutes |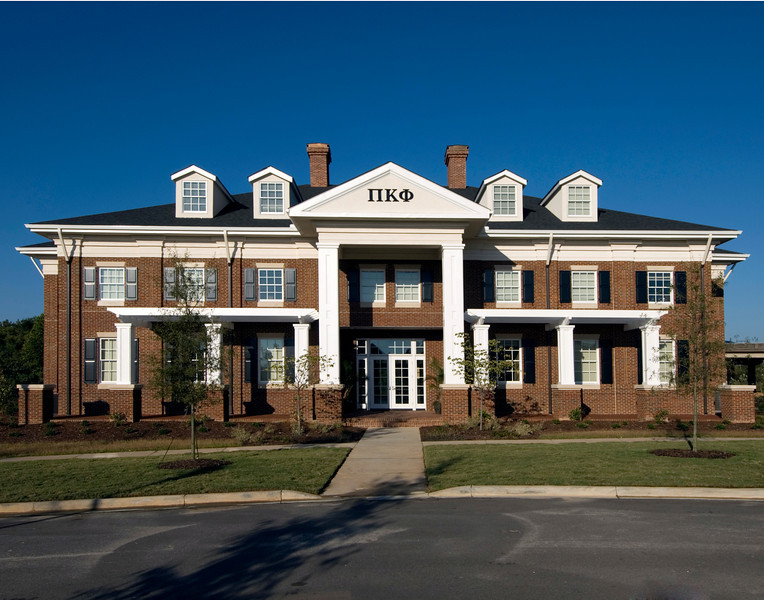 What are my payment options?
The University of South Carolina's Bursar's Office will handle all security deposits, rent and meal plans according to their billing cycle.
Meal Plan
In House Meal Plan Rate: Semesterly: $1,950 Annually: $3,900 The meal plan operates on the days in which class is in session and all meal plans are billed through the University's Bursar's Office
What if I study Abroad?
If a student plans to study abroad, we are able to work with them on a case by case basis to work out half-year leases. If you plan on studying abroad, please call the coordinator of leasing to work out a different term for you lease.
Alcohol Policy
Tenant agrees to abide by all federal, state, city, or county laws, ordinances or regulations. The possession or use of marijuana on the Premises is strictly prohibited, even if the Tenant is legally allowed to use marijuana for medical purposes. Any violation by Tenant related to illegal use or possession of controlled substances may result in the immediate termination of this Lease and the commencement of eviction proceedings.
Renter Insurance
While it is not required it is strongly recommended that all students in the house purchase renters insurance.
Summer storage for multiple year leases
Once it is time for students to move out at the end of the academic year, they will be required to take all of their belongings with them. We do not allow storage in the house over the summer.