Jay Stuckel – Pi Kappa Phi – Beta Epsilon, University of Missouri
Jay Stuckel is back. Below is an overview of his time as a Pi Kapp from an undergraduate to rejoining staff in 2020.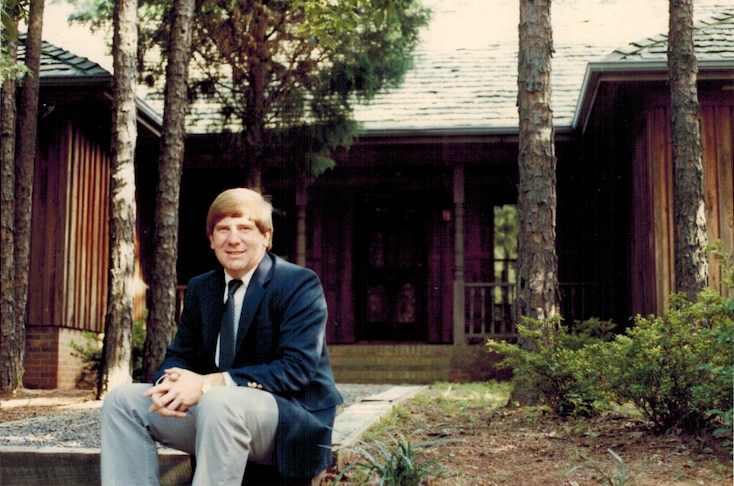 After thirty-five years working in the residential construction industry and volunteering with Pi Kappa Phi, I am ecstatic to return to work full time in service of the fraternity.  This, however, is not my first adventure working for Pi Kapp.  In 1984, Durward Owen, the Executive Director at the time, took a chance on a young, enthusiastic Missourian and hired me as a Leadership Consultant.  During my two transformative years as a consultant, I had the opportunity to visit dozens of chapters and to participate in three expansions at Alpha Theta (Michigan State), Beta Chi (East Texas State) and Nu (Nebraska).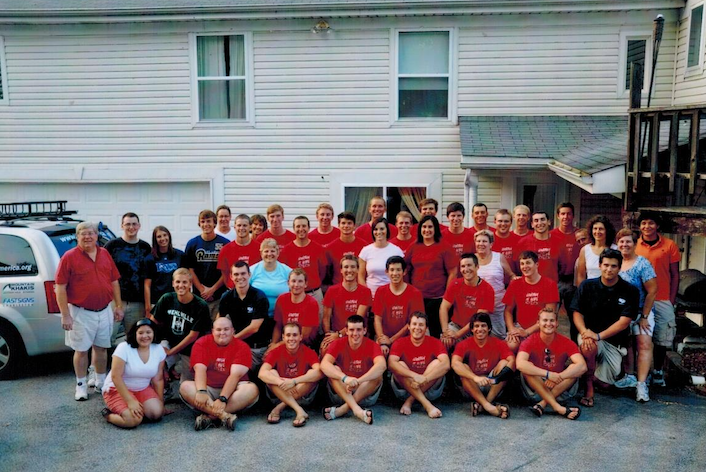 I have many great memories volunteering with Pi Kapp but the one that takes the cake is our fifteen year sponsorship of the JOH Trans-America team (and, when possible, the Build America team) when they make their stop in St. Louis, Missouri.  My wife, Christine, spends weeks preparing a Thanksgiving-style meal complete with homemade pies for the team members and crew to enjoy. There is not a single hungry man who is permitted to leave the house.  Our most memorable year to date was in 2011 when my son, Alex, stopped through on his own JOH ride across America.  My wife and I love sponsoring these inspiring and motivated men who give up a summer of their lives in the service of others.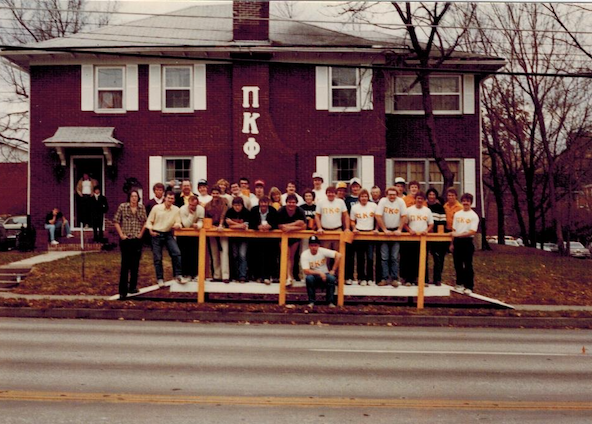 My time in Pi Kappa Phi would not be possible without the brotherhood and friendship of Bill Gleason who introduced me to the Beta Epsilon Chapter at the University of Missouri. I had little concept of fraternity life prior to starting at the University and Bill, my college roommate, did extensive research on the fraternities (namely, by attending a lot of rush parties) and shared his excitement about a great group of men he met at Pi Kapp. Bill and I then attended a rush party and signed our pledge cards that same night. I am forever grateful to Bill for his lifelong friendship and his excellent decision to introduce me to Pi Kapp.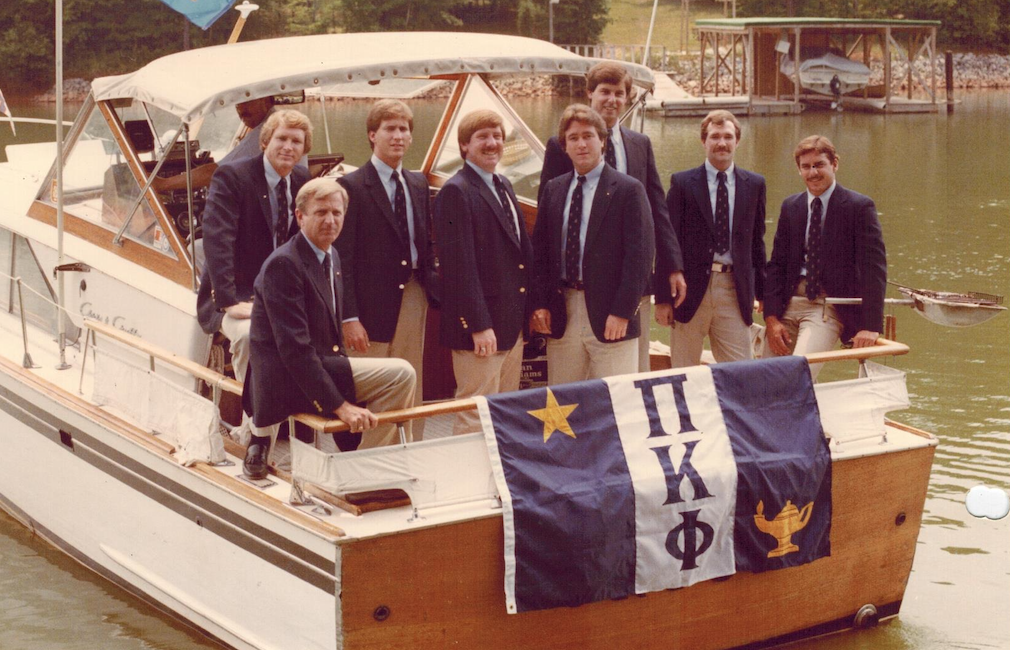 After leaving staff, I was asked to join the Pi Kappa Phi Properties Board where I was a volunteer for twenty-five years. While volunteering, I had the opportunity to apply my knowledge and expertise in residential construction to the Board's mission of providing competitive housing for our chapters nation-wide.
Recently, I was afforded the opportunity to join the staff as a Project Manager with Pi Kappa Phi Properties. In this role, I will be assisting with the repairs and upkeep of chapter facilities in the Board's portfolio as well as managing the construction of new facilities. I will be working remotely from my home in St. Louis, Missouri.
I am so excited to be back working with Pi Kappa Phi and the Properties Board in furtherance of our brotherhood and our mission to provide competitive housing for today's collegians.
Jay Stuckel – Beta Epsilon(Missouri) 257