The Pi Kappa Phi Properties team is excited to have our men moved back into their chapter houses across the country. While this year may be different in many ways, the brotherhood that all these men share remains unshaken. Below you can read quotes from some of the brothers and their house directors on just how happy everyone is to be back together.
"I am super excited to be back with my brothers this semester. It's been almost 5 months since I have seen most of them, but our relationships are just as strong as when we left. And although we can't party and hang out all together like normal, it's still great to be around them and be reminded of the strong brotherhood we have." Iota Nu – Brady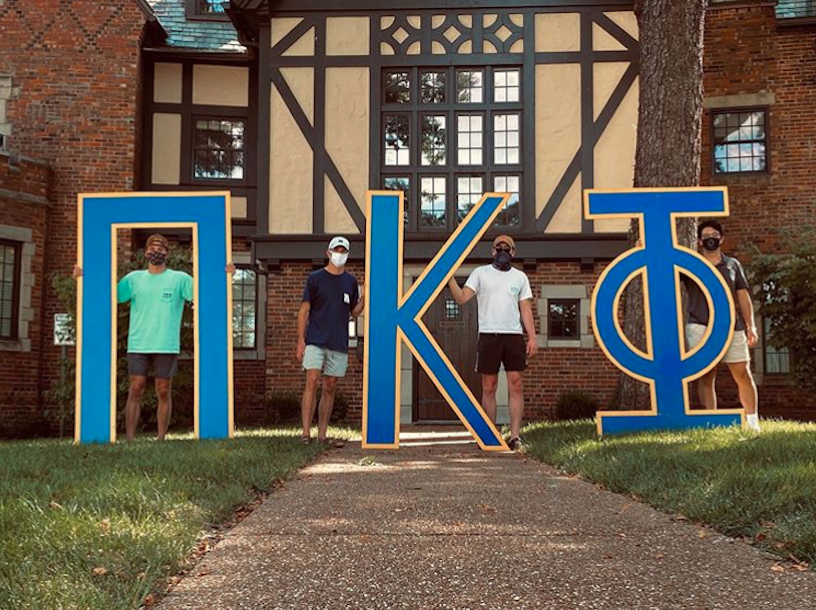 "I am really excited to be back in the house with my brothers because the time we get to spend. Every day I am able to hang out with them to the point where they become my second family. Along with hanging out my brothers will help with school and always be there for each other." Eta Upsilon – Jake
"My move-in went great. All they guys were very pleased with all the improvements. Looking forward to an awesome year. Glad to have My Guys Back. We are a team and I feel like that we are in this together. I love Pi Kapp." Theta Mu House Director – D'Nesha
"I've missed the free and creative environment at the house that comes from living with so many of the guys." Sigma – Harrison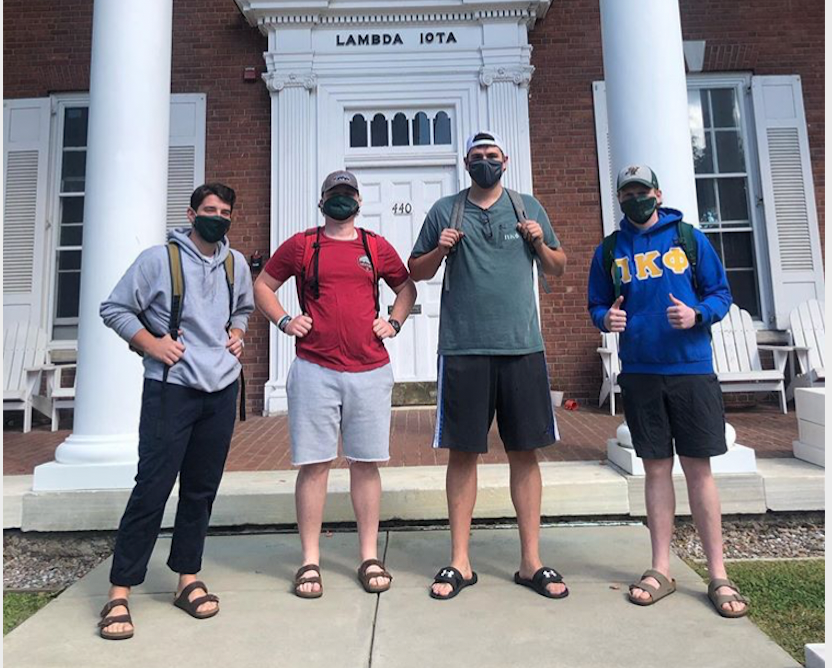 "The chapter's move-in was well coordinated and properly executed thanks to the cooperation from the men. It is so nice to have our house back together and to have a semblance of normal again. Together. Strong." Iota Nu House Director – Kathy
"It was great to see everyone back and doing well despite the current situation." Upsilon – Macro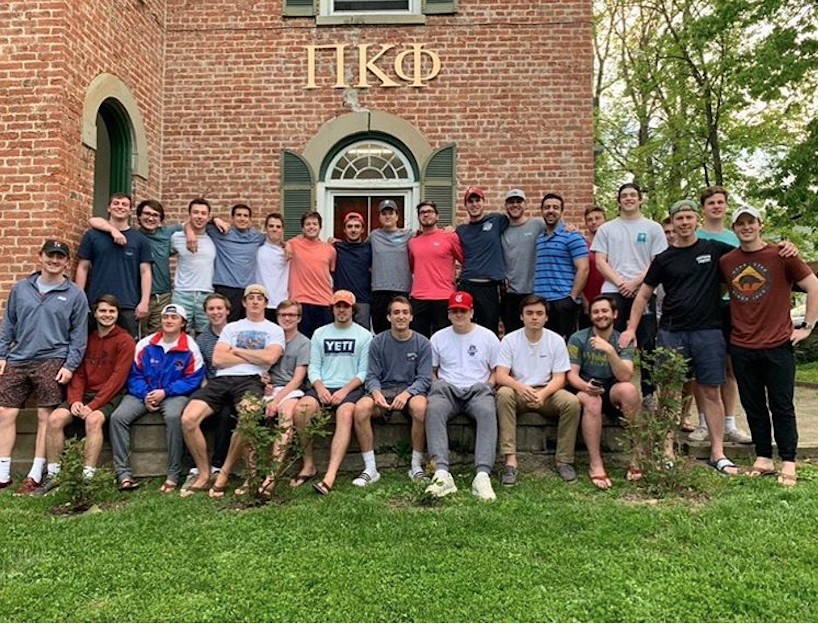 "It has definitely been a different experience, but I am really happy to be here. Being close to my classmates has also been really beneficial. I feel like I am in a good spot for when classes return to in person classes." Alpha – Ethan
"Being back in the house with my guys is what I've been needing all summer during quarantine. I'm so excited to be back around these guys and getting to hang around them like things are as normal as they possibly could be." Iota Nu – Grayson
"Being back in the house for the second year not only has allowed for a more flexible time frame for my academics than at home, but also has allowed me to get to know the younger pledge classes better." Sigma – Ethan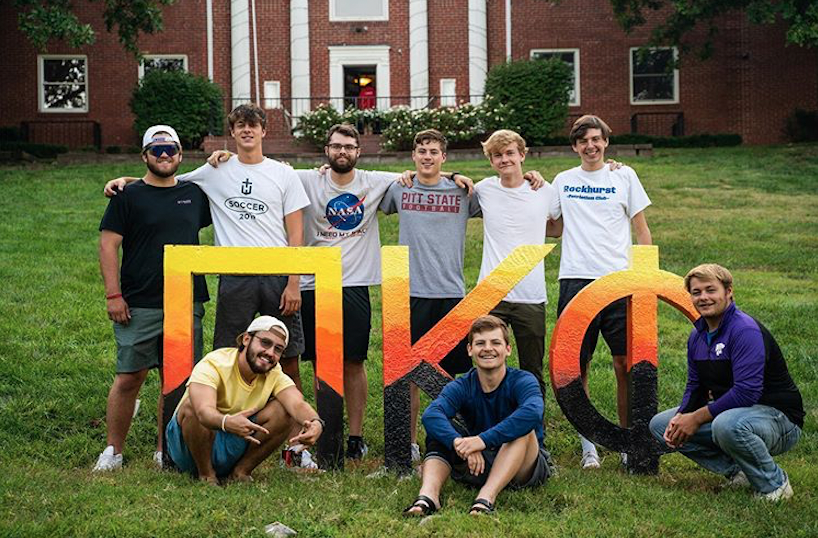 "Since moving back in, the fraternity has been running really smoothly and the health guidelines we implemented have meant that our home has remained healthy and happy." Delta Chi – Tyler
"Living in the Psi House has brought me a much-needed sense of close-knit brotherhood and support during the COVID-19 pandemic. The residential experience is the backbone of the fraternity and I am so happy that PKPP recognizes this and continues to allow us to operate in our home to its fullest safe capacity. This is my second and final year living in the Psi House, and I couldn't be more excited to continue my junior semi-remotely from Greentrees." Psi – Austin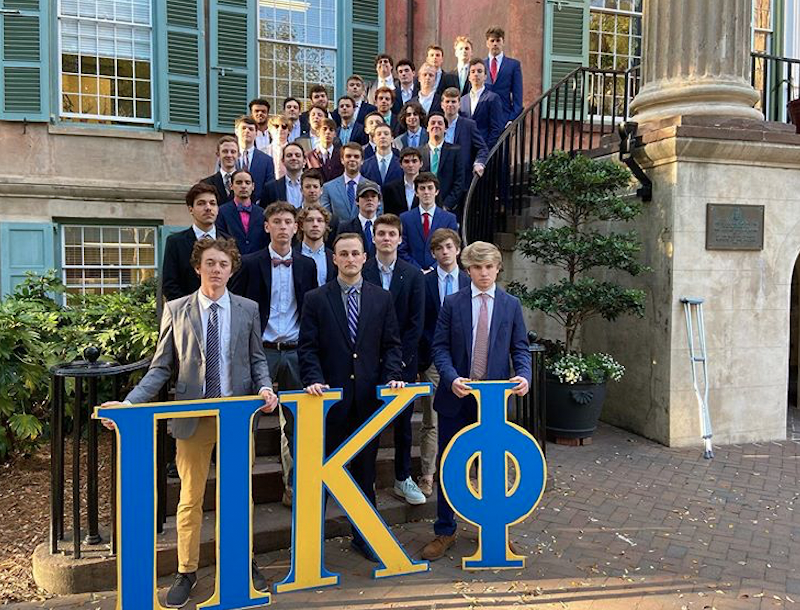 "I just wanted to let you know how great it feels to be back in the house with the boys. Everyone here is so encouraging and great to be around. The house really feels like a home in my opinion where I can either have fun with the boys or have my own time for homework or anything else. Moving in was easy with the help from everyone and I'm looking forward to a great year with these guys." Iota Nu – Parker
Properties is especially proud to be able to provide a place for brotherhood during this time and we are looking forward to what these men bring to our future.